Technology Liability Insurance | Arizona, Texas

If your technology business provides:
Programming

Computer Services

Electronic Data Processing

Consulting

Software Design

Application Services

And more ...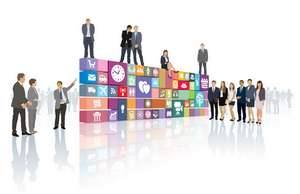 It is important to examine your policy. Any company can be at risk for:

Cyber Crime

Virus

Privacy Issues

Identity Theft

... and the list goes on!

Does your current policy cover:

Cyber Extortion?

Data Loss?

Electronic Media Liability?

Technology Service Liability?

Personal injury for a privacy breach?

Are your Certificates of Insurance In Compliance with your vendors - particularly government and higher education entities?

We assist technology professionals of all sizes, obtain proper coverage for their needs in an ever-changing environment of unusual risks and consumer protection needs. Even an unexpected virus can cause considerable repair and restoration expenses.

Let us evaluate your policy and shop the market to be sure you are properly insured at the very best pricing with quality carriers.